IIT JEE Coaching
Wisdom Academy aspires to be the finest in the Engineering Entrance Education field, exceeding expectations by providing students with high-quality education that would enable them to reach their full potential for future success. We are the best choice for IIT-JEE coaching in Mumbai because of our skill, experience, and extensive grasp of entrance examination trends.
Our JEE Home Tutors in Mumbai provide the best JEE Main and JEE Advanced instruction. We provide the correct guidance by assessing candidates' needs and providing personalised IIT-JEE Coaching Solutions.
Comprehensive study materials, advanced study equipment, doubt clearing sessions, regular assessments, mentoring, and much more are provided to our students by a team of skilled and most experienced faculty members.
Wisdom Academy has the best IIT-JEE Home Tutors in Mumbai who will help your children reach the pinnacle of success by guiding them down the right path so that they can achieve the highest possible results while studying in the comfort of your own home.
When it comes to providing IIT-JEE Home Tuitions in Mumbai, Wisdom Academy ensures that applicants receive all necessary inputs in order to recognise and develop their genuine potential in order to achieve the highest levels of success in both JEE Main and JEE Advanced.
JEE Main
Joint Entrance Examination - Main which is commonly known as JEE Main, is a national level entrance exam conducted by the NTA to offer admission to to various undergraduate engineering and architecture courses like B.E/B.Tech, B.Plan and B.Arch courses.
Examination Pattern of JEE Main
Paper 1 for admission into B.E/B.Tech: It comprises of 3 sections – Physics, Mathematics and Chemistry. This is an Objective type question paper with a total of 90 questions from 3 sections and all questions carry 4 marks each. The duration of the exam is 3 hours.
Paper 2 for admissions into B.Arch./B.Planning: It consists of 82 questions where the Mathematics and Aptitude section holds 80 questions of 4 marks each and Drawing section includes two questions of 70 marks in total. The duration of the exam is 3 hours.
JEE Advanced
JEE Advanced is an academic exam conducted every year by one of the seven zonal Indian Institutes of Technology (IITs) namely IIT Kharagpur, IIT Delhi, IIT Madras, IIT Kanpur, IIT Bombay, IIT Roorkee, and IIT Guwahati or Indian Institute of Science (IISc) Bangalore under the guidance of the Joint Admission Board (JAB).
JEE Advanced allows candidates to secure admissions to the following courses:
4-year Bachelors – B.Tech, B.S
5-year B.Arch
5-year Dual Degree – B.Tech, M.Tech, B.S, M.S
5-year Integrated Masters – M.Tech, M.Sc, Dual Degree
Wisdom Academy provides expert coaching for JEE Mains and JEE Advanced at our Andheri and Borivali centres. We also provide IIT JEE Home Tuitions by expert tutors all over Mumbai.
Institutes to accept JEE
15 Indian Institutes of Technology (IIT's) and IT-BHU, Varanasi & ISMU, Dhanbad.
30 National Institutes of Technology (NIT's)
5 Indian Institutes of Information Technology (IIITs)
6 Indian Institutes of Science Education & Research (IISERs)
1 Indian Institute of Space Science & Technology (IIST)
1 Indian Institute of Science (IISc) – (only BS Course/Programme)
3 Indian Statistical Institutes (ISIs)
Several other Govt./Centrally funded institutions in various states.
Some Pvt. Colleges/Universities at National Level.
Key Features and Benefits:
Excellent performance consistently since past 5 years.
Home tuition provides the student convenience of his home and personal attention from his tutor.
Unlike regular classroom coaching of engineering entrance where no personal attention is paid and it has strict class timings, Wisdom Academy's group tuition have a batch size of not more than 5 students thereby providing students with one-to-one attention and making sure all doubts are cleared.
Concentration on exam-oriented appreciable number of quality problems to provide a firm grounding for students in various subjects and to face the professional exams with high confidence
Well-paced lectures starting with basic concepts and gradually culminating in entrance level problem.
Short cut and time management techniques taught
Numerous tests conducted so that the student can imbibe shortcuts and time management techniques and apply the same in exams
Individual attention given to students
Synchronized course of entrance exams and board exams
Equal emphasis on both board exams and entrance exams
Our teachers provide the best engineering entrance exams guidance regularly by providing excellent self-made notes, tests, and by referring to the extra quality course material wherever and whenever needed.
IIT JEE Home Tutors
At Wisdom Academy we have a team of highly qualified and result oriented home tutors for IIT-JEE all over Mumbai. We also provide IIT JEE Group tuition/IITJEE Coaching Class at our Andheri and Borivali centers. To schedule a demo lecture please contact us.
SYLLABUS
JEE syllabus comprises of the subjects of Mathematics, Physics and Chemistry. Questions will be asked from the below mentioned subjects. Wisdom Academy provides expert coaching for all of these subjects.
Mathematics
Unit 1: Sets, relations, and functions
Unit 2: Complex numbers and quadratic equations
Unit 3: Matrices and determinants
Unit 4: Permutations and combinations
Unit 5: Mathematical induction
Unit 6: Binomial theorem and its simple applications
Unit 7: Sequences and series
Unit 8: Limit, continuity, and differentiability
Unit 9: Integral calculus
Unit 10: Differential equations
Unit 11: Co-ordinate geometry
Unit 12: Three-dimensional geometry
Unit 13: Vector algebra
Unit 14: Statistics and probability
Unit 15: Trigonometry
Unit 16: Mathematical reasoning
Physics
Unit 1: Physics And Measurement
Unit 2: Kinematics
Unit 3: Laws Of Motion
Unit 4: Work, Energy, and Power
Unit 5: Rotational Motion
Unit 6: Gravitation
Unit 7: Properties Of Solids And Liquids
Unit 8: Thermodynamics
Unit 9: Kinetic Theory Of Gases
Unit 10: Oscillations And Waves
Unit 11: Electrostatics
Unit 12: Current Electricity
Unit 13: Magnetic Effects Of Current And Magnetism
Unit 14: Electromagnetic Induction And Alternating Currents
Unit 15: Electromagnetic Waves
Unit 16: Optics
Unit 17: Dual Nature Of Matter And radiation
Unit 18: Atoms And Nuclei
Unit 19: Electronic Devices
Unit 20: Communication Systems
Chemistry
Unit 1: Some Basic Concepts In Chemistry
Unit 2: States Of Matter
Unit 3: Atomic Structure
Unit 4: Chemical Bonding And Molecular Structure
Unit 5: Chemical Thermodynamics
Unit 6: Solutions
Unit 7: Equilibrium
Unit 8: Redox Reactions And Electrochemistry
Unit 9: Chemical Kinetics
Unit10: Surface Chemistry
Section B: Inorganic Chemistry
Unit 11: Classification Of Elements And Periodicity In Properties
Unit 12: General Principles And Processes Of Isolation Of Metals
Unit 13: Hydrogen
Unit 14: S – Block Elements (Alkali And Alkaline Earth Metals)
Unit 15: P – Block Elements
Unit 16: D – And F – Block Elements
Unit 17: Co-Ordination Compounds
Unit 18: Environmental Chemistry
Section C: Organic Chemistry
Unit 19: Purification And Characterization Of Organic Compounds
Unit 20: Some Basic Principles of Organic Chemistry
Unit 21: Hydrocarbons
Unit 22: Organic Compounds Containing Halogens
Unit 23: Organic Compound, Containing Oxygen Alcohols, Phenols and Ethers, Carboxylic Acids
Unit 24: Organic Compounds Containing Nitrogen
Unit 25: Polymers
Unit 26: Biomolecules
Unit 27: Chemistry In Everyday Life
Unit 28: Principles Related To Practical Chemistry
Name : Shweta Shinde
JEE MAIN
Year: 2021
99.78 percentile
Name : Krish Chavan
JEE MAIN
Year: 2021
98.20 Percentile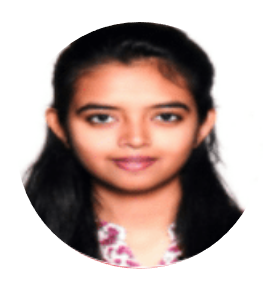 Name : Shreya Purohit
JEE MAIN
Year: 2021
95.60 percentile
Name : Utsavi Ghosh
JEE MAIN
Year: 2020
99.80 percentile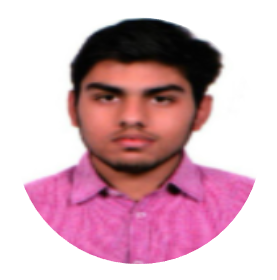 Name : Veer Jain
JEE MAIN
Year: 2020
99.88 percentile
Name : Akshay Pandit
JEE MAIN
Year: 2020
97.72 percentile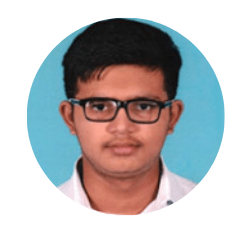 Name : Vyom Desai
AIR : 516
JEE Advance 2021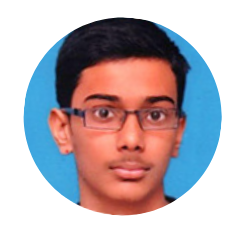 Name : Vedant Tiwari
AIR : 1870
JEE Advance 2021
Name : Kevin Soni
AIR : 534
JEE Advance 2020

Name : Ritik Vaity
JEE MAIN
YEAR 2022
99.78 Percentile

Name : Surushti Karmalkar
JEE MAIN
YEAR 2022
99.60 Percentile
Name : Jason Koli
JEE MAIN
YEAR 2022
98.77 Percentile
Name : Akshit Shetty
JEE MAIN
YEAR 2022
97.83 Percentile
Name : Jeet Chougule
JEE MAIN
YEAR 2022
97.30 Percentile

Name : Soumya Pillai
JEE MAIN
YEAR 2022
96.82 Percentile