SAT
1. SAT Test
The SAT which stands for Scholastic Aptitude Test or the Scholastic Assessment Test, is a standardized test widely used for college admissions in the United States. After its introduction by the US College Board in 1926, its scoring system and names have changed several times.
The SAT has four sections: Reading, Writing and Language, Math without calculator, and Math with calculator. There is a fifth test section which may optionally be taken by the test taker where an essay has to be written. The total time for the SAT Test is 3 hours for the scored portion or 3 hours and 50 minutes if the optional essay section is taken. SAT has two section of scores; one for Evidence-Based Reading and Writing, and the other for Math.
The SAT has two parts: reading and writing, as well as mathematics. These two sections are assessed on a 200-800 point scale, with a maximum score of 1600 achievable. Extra subscores are provided on a 20-80 scale. The results of a student's test show how well he or she did in contrast to other students who took the test. Go to SAT Score Reporting to discover more about how the SAT scores are calculated.
A score of 1000 on the SAT is considered average. A SAT score of more than 1200 is considered excellent. On the SAT, a perfect score of 1600 is the maximum score that can be obtained.
Wisdom Academy offers full preparation for the SAT Test by offering Home Tuitions or Group Tuitions, by an expert team of faculty which gives you expert guidance for all the sections of the test.
2. SAT Subjects Test
SAT Subject Tests are 20 multiple-choice standardized tests conducted by the US College Board on individual subjects. These tests improve a student's credentials for college admissions in the United States. SAT Subject Tests is used by many international colleges for granting admission, giving course placement, and giving advice to students regarding course selection. Some colleges clearly specify the required SAT Subject Tests for admission or placement to their colleges whereas some other colleges allow applicants to choose which tests to take. Which subject tests to be taken is chosen by the students depending upon the entrance requirements of college where they wish to apply. Each individual SAT Subject test is timed a one-hour test and is scored on a scale of 200 to 800.
Subject Test or SAT 2 is a more subject-focused test than the SAT 1. Candidates who want to apply to a specific college course can take the SAT Subject Test to demonstrate their knowledge and understanding of that subject. The SAT General Test, on the other hand, was designed to assess candidates' written, verbal, and mathematical abilities in order to get admission to undergraduate institutions.
The SAT Mathematics Levels 1 and 2 are designed for students interested in studying mathematics-related fields. The key distinction between the SAT Math Subject Tests syllabuses is that the Math Level 2 includes all of the areas taught in Level 1 as well as trigonometry and elementary functions (precalculus).
Candidates who are undecided should choose the option with which they are most familiar. Candidates who have demonstrated exceptional abilities in trigonometry, elementary functions (precalculus), or both, should take SAT 2 Math, whereas those who want to score well but are unfamiliar with the topics covered in level 2 should take SAT 1 Math. The requirements of the candidates' chosen university and programme must be taken into account.
Wisdom Academy offers guidance and thorough preparation for each and every subject of these individual tests by providing Home Tuitions and Group Tuitions by expert tutors.
Name : NAMITA PAREKH
SCHOOL/COLLEGE: DHIRUBHAI AMBANI SCHOOL
SAT SCORE: 1560 / 1600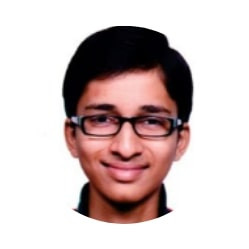 Name : KRISH MEHTA
SCHOOL/COLLEGE: PODAR INTERNATIONAL SCHOOL
SAT SCORE: 1520/ 1600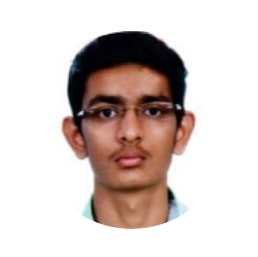 Name : TANMAY VORA
SCHOOL/COLLEGE: St. XAVIERS COLLEGE
SAT SCORE: 1490 / 1600