Company Secretary (CS)
Company Secretary (CS) is one of the major posts in a company. Company Secretary acts as the company's conscience seeker. The legal aspects of a firm is handled by a certified Company Secretary. A CS is also responsible for handling the company's tax returns, keep its records, advise board of directors and ensure that the company complies with legal and statutory regulations. In India, The Institute of Company Secretaries of India (ICSI) is the recognized professional body for regulating and developing the profession of Company Secretaries. The ICSI provides training and education to lakhs of aspiring Company Secretaries.
The CS certification includes three levels:
CS Executive Entrance Test (CSEET)
CS Executive Programme
CS Professional Programme
Basic Eligibility Criteria:
Candidates will be eligible to take ICSI CSEET exam after they have completed 12th standard. The following categories of students will be exempted from qualifying CSEET and can seek registration directly to Executive Programme.
CS Foundation Programme passed students
ICAI (The Institute of Chartered Accountants of India) Final Course passed students
ICMAI (The Institute of Cost Accountants of India) Final Course passed students
CS Classes
Wisdom Academy provides group tuition for CS EET, CS Executive, and CS Professional by experts at Andheri and Borivali centres. Wisdom Academy offers the Best CS Classes in Mumbai as well as Home Tuitions by expert home tutors all over Mumbai.
Why Wisdom Academy?
Highly qualified and experienced tutors handle the subjects effectively and efficiently.
Unlike regular classroom coaching of CS where no personal attention is paid and it has strict class timings, Wisdom Academy's group tuition have a batch size of not more than 10-12 students thereby providing students with one-to-one attention and making sure all doubts are cleared.
Early morning, evenings and weekend batches for working professionals
Concentration on exam-oriented appreciable number of quality problems to provide a firm grounding for students in various subjects and to face the professional exams with high Confidence
Systematic exploring of syllabus in a scheduled time frame without sacrificing quality and number of classes.
Regular tests to track the progress of students.
We provide expert coaching through Home Tuitions & Group Tuitions for the following CS subjects:
CS Executive Entrance Test (CSEET):
Business Communication
Legal Aptitude & Logical Reasoning
Economic and Business Environment
Current Affairs, Presentation and Communication Skills
CS Executive:
MODULE 1
Jurisprudence, Interpretation and General Laws
Company Law
Setting up of Business Entities and Closure
Tax Laws
MODULE 2
Corporate and Management Accounting
Securities Laws and Capital Markets
Economic Business and Commercial Laws
Financial and Strategic Management
CS Professional:
MODULE 1
Governance, Risk Management, Compliances and Ethics
Advanced Tax Laws
Drafting, Pleadings and Appearances
MODULE 2
Secretarial Audit, Compliance Management and Due Diligence
Corporate Restructuring, Insolvency, Liquidation & Winding-up
Resolution of Corporate Disputes, Non-Compliances & Remedies
MODULE 3
Corporate Funding & Listings in Stock Exchanges
Multidisciplinary Case Studies
Electives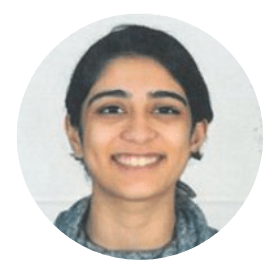 Name : Komal Khanna
CS EET
Attempt: Jan 2021
Result: AIR 103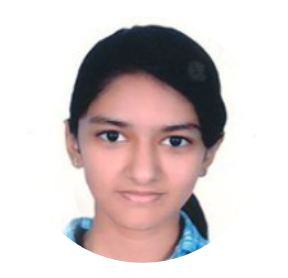 Name : Yeshasvi Devare
CS Executive
Attempt: Dec 2020
Result: AIR 24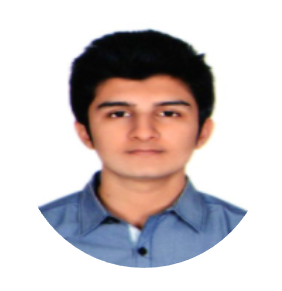 Name : Pratham Goswami
CS Professional
Attempt: Dec 2020
Result: AIR 29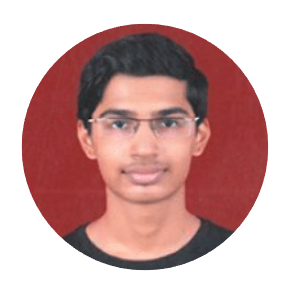 Name : Anmol Pangare
CS EET
Attempt: Jan 2021
Result: AIR 110
Name : Divya Kulkarni
CS Executive
Attempt: Dec 2020
Result: AIR 45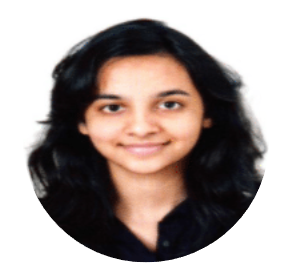 Name : Riya Yadav
CS Professional
Attempt: Dec 2020
Result: AIR 36

Name : Komal Shah
Attempt: CSeet July 2022
Score: 170 / 200
Name : Pravin Patil
Attempt: CSeet July 2022
Score: 154 / 200

Name : Aadesh Pawar
CS EXECUTIVE
ATTEMPT : JUNE 2022
RESULT : AIR : 72
(Highest Marks in Tax Laws: 85/100)

Name : Sunita Gaikwad
CS EXECUTIVE
ATTEMPT : JUNE 2022
RESULT : AIR : 85
(Highest Marks in ECL: 79/100)

Name : Dipti Shah
CS EXECUTIVE
ATTEMPT : JUNE 2022
(Highest in Securities Laws & Capital Markets: 68/100)
(Highest in Setting up of Business Entities & Closure: 72/100)

Name : Rekha Kadam
CS EXECUTIVE
ATTEMPT : JUNE 2022
(Highest in Company Law: 75/100)
(Highest in Economic Business & Commercial Law: 62/100)
(Highest in Tax Laws: 65/100)

Name : Sanjay Nikam
CS EXECUTIVE
ATTEMPT : JUNE 2022
(Highest in Company Law: 72/100)
(Highest in Corporate & Management Accounting: 75/100)

Name : Dipti Jain
CS EXECUTIVE
ATTEMPT : JUNE 2022
(Highest in Financial & Strategic Management: 63/100)
(Highest in Jurisprudence, Interpretation & General Laws: 75/100)