ICWA/CMA
ICWA Course not only opens up a plethora of financial management opportunities but helps in providing the necessary experience to the aspirants, enabling them to take on the demands of the ever-changing corporate world. The examination in Cost Accountancy that is held by ICWAI (Institute of Cost and Works Accountants of India) is now known as CMA or Cost Management Accounting.
The types of service a cost accountant may offer his clients are varied. Some of these are Maintenance of cost records, Cost Audit, Auditing and other work
The ICWA/CMA course is divided into three parts:
Foundation
Intermediate
Final
Out of the total period of 3 years of practical training, a student must be registered for a period of 1 year out of which at least 6 months must be completed before 31st march/30th September respectively to become eligible to make an application for examination to be held in June/December for appearing in both the groups or for the remaining group in the final course (Having qualified the other group of the course)
Basic Eligibility Criteria:
To commence with ICWA/CMA courses the candidate must have completed 17 years of his/her age and mainly completed (10+2) or any equivalent examination from the boards recognized by State and central government. An ICWA passed candidate specializes in Statistics, Tax laws and Tax planning, Auditing, and Cost & Management accountancy.
Why Wisdom Academy?
Highly qualified and experienced tutors handle the subjects effectively and efficiently.
Unlike regular classroom coaching of ICWA/CMA where no personal attention is paid and it has strict class timings, Wisdom Academy's group tuition have a batch size of not more than 10-12 students thereby providing students with one-to-one attention and making sure all doubts are cleared.
Early morning, evenings and weekend batches for working professionals
Concentration on exam-oriented appreciable number of quality problems to provide a firm grounding for students in various subjects and to face the professional exams with high Confidence
Systematic exploring of syllabus in a scheduled time frame without sacrificing quality and number of classes.
Regular tests to track the progress of students.
ICWA Classes
Wisdom Academy provides group tuition for ICWA Foundation, ICWA Inter, ICWA Final by experts at Andheri and Borivali centres. Wisdom Academy offers the Best ICWA Classes in Mumbai as well as Home Tuitions by expert home tutors all over Mumbai.
We provide expert coaching through Home Tuitions & Group Tuitions for the following ICWA/CMA subjects:
ICWA/CMA Foundation:
Fundamentals of Economics and Management
Accounting
Fundamentals of Law and Ethics
Business Mathematics and Statistics
ICWA/CMA Intermediate:
GROUP 1
Financial Accounting
Law, Ethics & Governance
Direct Taxation
Cost Accounting & Financial Management
GROUP 2
Operation Management & information system
Cost and Management Accountancy
Indirect Taxation
Company Accounts and Auditing
ICWA/CMA Final:
GROUP 3
Corporate Law and Compliance
Advanced Financial Management
Business Strategy and Strategic Cost Management
Tax Management and Practice
GROUP 4
Strategic Performance Management
Corporate Financial Reporting
Cost and Management Audit
Financial Analysis and Business Valuation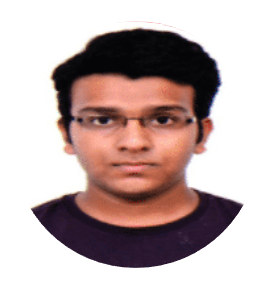 Name : Rohit Nivle
ICWA Foundation
Attempt: Dec 2020
Result: AIR 37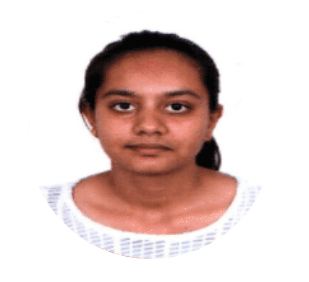 Name : Dimple Sharma
ICWA Intermediate
Attempt: Dec 2020
Result: AIR 48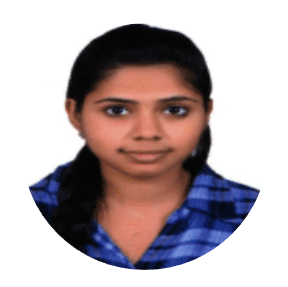 Name : Priyanka Parmar
ICWA Final
Attempt: Dec 2020
Result: AIR 40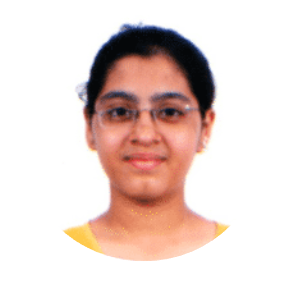 Name : Jyoti Yadav
ICWA Foundation
Attempt: Dec 2020
Result: AIR 41
Name : Pratham Patil
ICWA Intermediate
Attempt: Dec 2020
Result: AIR 50
Name : Vaibhav Sapte
ICWA Final
Attempt: Dec 2020
Result: AIR 48

Name : Dev Gaikwad
ICWA Foundation
Attempt : JUNE 2022
Result : Score : 325

Name : Deepak Kori
ICWA Foundation
Attempt : JUNE 2022
Result : Score : 321

Name : Fareena Patel
ICWA Foundation
Attempt : JUNE 2022
Result : Score : 318
Name : Pankaj Aggarwal
ICWA Foundation
Attempt : JUNE 2022
Result : Score : 310
Name : Shweta Singh
ICWA Foundation
Attempt : JUNE 2022
Result : Score : 300

Name : Behlul Merchant
ICWA Foundation
Attempt : JUNE 2022
Result : Score : 284
Name : Anushka Mendonca
ICWA Foundation
Attempt : JUNE 2022
Result : Score : 256