International Baccalaureate (IB)
Designed in Switzerland in the 1960s, The International Baccalaureate (IB) is a programme which enables students around the world the opportunity to earn an internationally recognized diploma which facilitates their entry into universities.
The International Baccalaureate (IB) programme is taught in schools in over 140 countries around the world. The academic course for IB in India is a rigorous one which consists of a curriculum which is broad but balanced in terms of both local and global contexts.
The IB programme places strong emphasis on key aspects like critical thinking and inter-cultural understanding. Through questioning and discovery, this program fosters the spirit of learning, which is a striking feature that makes it stand out among other courses.
Why Wisdom Academy?
Home tuitions by experienced professionals
Group tuitions in small batches of 5-10 students
Logic based learning and concept building, periodic tests held regularly
Guidance in preparing TOK, Portfolio, Extended essay
Superior learning techniques
Personalized attention
The International Baccalaureate programme as a whole consists of Three Levels of Educational Programmes: PYP, MYP and DP.
Primary Years Programme (PYP): Kindergarten to Class 5
The IB Primary Years Programme (PYP) is an educational programme for students aged 3 to 12. This programme prepares students for the IB Middle Years Programme, although it is not a complete prerequisite for it. It provides the students with a firm foundation for IB's other programmes.
Middle Years Programme (MYP): Class 6 to Class 10
The IB Middle Years Programme (MYP) is for students between the ages of 11 to 16. Under the MYP framework, students are encouraged to make practical connections between what they study and the real world. The main intentions of MYP is to prepare students for the two-year IB Diploma Programme (IBDP).
Diploma Programme (DP): Class 11 to Class 12
The International Baccalaureate Diploma Programme (IBDP), is the most popular of all IB Programmes. The IB Diploma Programme (DP) is mainly for students aged 16 to 19. The main objective is to develop an excellent depth of knowledge within students. The programme provides a qualification which is internationally accepted for entry into higher education and is recognized and respected by many leading universities across the world.
Wisdom Academy provides IB Home Tuitions and Group Tuitions in Mumbai where our primary focus is to encourage students in finding out of the 'why' instead of just learning the 'what'. We also provide Online Tuitions for students of IB based outside Mumbai, anywhere in the world.
Some of the renowned IB / IGCSE Schools that we prepare students for include:
Podar Institute of Education
Oberoi International School
Khaitan International School
Global Pillai Academy
Billabong International School
Chaturbhuj Narsee International School
SKVM International School
Ryan International School
Thakur International School
Rustomjee International School
Special Guidance Zone
We, at Wisdom Academy provide coaching and guidance by expert and trained tutors for Internal Assessment, Extended Essay, Theory of knowledge, and Creativity, Activity, Service.
Internal Assessment (IA)
In simple terms, Internal Assessments (IA) are the exercises that are internally evaluated by the subject teachers, while the examinations which the students write comes under External Assessment. Internal Assessments are mandatory for every IBDP student. They account for around 30-50% of the IBDP final assessment, and this is assessed through a single individual evaluation. This evaluation may involve a hands-on approach, use of certain data-bases or knowledge banks.
Extended Essay (EE)
The Extended Essay (EE) is a research paper which is compulsory for all IB Diploma Programme(IBDP) students. The essay has to be of up to 4000 words in a subject from the list of approved EE subjects. EE gives students an opportunity to conduct an independent research or investigate a topic of their interest. Students of the IB Certificate programme don't have to make the EE.
Theory of knowledge (TOK)
This course introduces students to theories about the nature and limitations of knowledge (basic epistemology) and provides practice in determining the meaning and validity of knowledge (critical thinking). It is claimed to be a "flagship element" of the Diploma Programme, and is the one course that all diploma candidates are required to take. TOK requires 100 hours of instruction, the completion of an externally assessed essay of 1600 words (from a choice of six titles prescribed by the IB worth 67%), and an internally assessed presentation (worth 33%) on the candidate's chosen topic.
Creativity, Activity, Service (CAS)
CAS aims to provide students with opportunities for personal growth, self-reflection, intellectual, physical and creative challenges, and awareness of themselves as responsible members of their communities through participation in social or community work (service), athletics or other physical activities (activity), and creative activities (creativity). The guideline for the minimum amount of CAS activity over the two-year programme is approximately 3–4 hours per week, though "hour counting" is not encouraged.
Wisdom Academy offers Home Tuitions/Group Tuitions for the following IB (SL/HL) subjects:
Physics
Mathematics
Chemistry
Biology
Economics
Business and Management
ESS
Computer Science
English
French
Hindi
Psychology
Extended Essay Help
Math Portfolio Help
TOK Help
Business and Management Project Help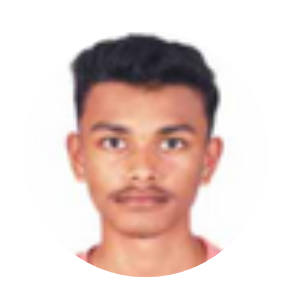 Name : Yasir Khan
Attempt: Feb-March 2020
School: Poddar international
Maths (HL) - 7, Economics (SL) - 6
Name : Alisha Roy
Feb-March 2020
School: Jamnabai Narsee
Maths (SL) - 7, Chemistry (SL) -6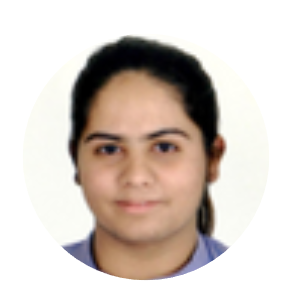 Name : Navneet Kaur
Attempt: Feb-March 2020
School: Singapore International
Maths (HL) – 7, Physics (SL) - 6
Name : Anusha Iyer
Attempt: Feb-March 2020
School: Oberoi International
Physics (SL) – 6, Chemistry (HL) - 6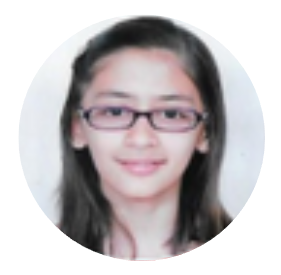 Name : Sanaya Malhotra
Attempt: Feb-March 2020
School: Ecole Mondial
Maths (HL)- 7, Economics (HL) - 7
Name : Jainam Doshi
Attempt: Feb-March 2020
School: Singapore International
Maths (HL)- 7, Physics (HL) - 7

Name : Ishaan Sanghvi
May - June 2021
Oberoi International
Maths (HL) 7 score, Physics (HL) 7 score,
Chemistry (SL) 6 score

Name : Suhana Shergil
May - June 2021
Singapore International
Maths (HL) 6 score, Computer Science (HL) 7,
Score Psychology (HL) 6 score

Name : Krunal Sahni
May - June 2021
Poddar international
Economics (HL) 7 score, Business Management (HL) 7 score,
Biology (SL) 6 score

Name : Liston D'souza
Attempt: May-June 2022
School: JV Parekh International School
Result: Economics (HL) – Score 7
Business Management (HL) – Score 7
Biology (SL) – Score 6

Name : Bhargavi Mhatre
Attempt: May-June 2022
School: Singapore International School
Result: Maths (HL) – Score 7
Physics (HL) – Score 7
Chemistry (SL) – Score 6

Name : Atharva Pawar
Attempt: May-June 2022
School: Dr Pillai International School
Result: Maths (HL) – Score 7
Computer Science (SL) – Score 6
Physics (HL) – Score 7
Chemistry (SL) – Score 6

Name : Aria Fernandes
Attempt: May-June 2022
School: Oberoi International School
Result: Maths (HL) – Score 7
ESS (SL) – Score 6
Business Management (SL) – Score 6

Name : Soham Kadam
Attempt: May-June 2022
School: JBCN International School
Result: Physics (HL) – Score 6
Economics (HL) – Score 6
Chemistry (SL) – Score 6

Name : Vaishnavi Kelaskar
Attempt: May-June 2022
School: Poddar International School
Result: Maths (HL) – Score 7
Business Management (SL) – Score 6
Economics (HL) – Score 7